MAV Nutrition Latest Information
As the air turns cooler and leaves drop from the trees, it's important to keep a few important fall safety tips in mind. With proper precautions and safety awareness, your family can enjoy that crisp autumn weather while avoiding some of the dangers that come with the season.
Fall Fire Safety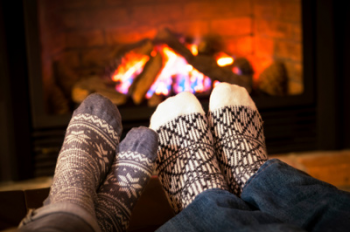 As the temperatures begin to drop and the weather turns cooler, many spend more time at home using fireplaces, furnaces, and heaters to keep warm. Whether warming up inside or out, nothing is quite as...
---
Beating an egg can make for a great ingredient in several recipes around the world. From baked goods to classic omelets, it is endlessly versatile, and goes with both sweet and savory dishes. But who knew that some beaten eggs, eggplant, and the right seasonings could create the ever useful and delicious Eggplant Omelet?
This delicious, classic recipe is a perfect go-to in most Filipino households. This is because it is quick, easy, and best of all, absolutely tasty without sacrificing nutritional value. A massive part of this dish is the ingredient eggplant, which...
---
The classic cucumber and tomato salad just got better with the addition of avocado, a light and flavorful lemon dressing and the freshness of cilantro. Easy, excellent avocado salad. This is definitely going into the regular rotation all summer long.
This salad is loaded with veggies; juicy tomatoes, crisp cucumber, creamy avocado and the cilantro and lemon juice make the whole salad so fresh and flavorful!
P.S. If you aren't keen on cilantro, fresh dill is a good substitute
Ingredients for Tomato Avocado Salad:
---
Collagen is a protein that is essential to the health and function of connective tissues in your body. Connective tissues weave your different body parts — skin, bones, and organs — together and give your body shape. Without collagen, your body might look very different.

There are approximately 40 different types of collagen in the human body, but four are considered the most common. They are:

Type I collagen – forms fibers and is found in connective tissue associated with bones, ligaments, tendons, and skin
Type II collagen – forms fibers that are less organized than type I and is...
---
1. Drink water first thing
Fatigue is a classic symptom of dehydration, and even a mild case can trigger feelings of sleepiness, changes in cognitive ability, and mood disruptions. Let a glass of water freshen up your entire body before you get moving.


Pro-tip: If you find you still can't shake morning lethargy, try upping your intake of water and other noncaffeinated beverages throughout the day.
2. Exercise
Exercising first thing in the morning has numerous benefits. During regular exercise, we make endorphins; a hormone...
---
choosing a selection results in a full page refresh